Posted on
October 17, 2021
in
Design Process
General Engine details
Engine Type  : 6 cylinder, 4 stroke, Inline
Bore and stroke (mm)  : 104 x 118
Connecting Rod Length (mm)  : 181.5
Engine Rating (HP/RPM)  : 180 / 2400
Low Idle / High Idle speed  : 600 / 2750
Firing Order  : 1-5-3-6-2-4
Most commonly used dampers
RUBBER DAMPER: Also known as tuned damper and acts as a dynamic absorber that absorbs torsional excitations and introduces a resonance that changes the system frequency.
Maximum rubber stress
Maximum heat load
Maximum rubber strain
Rubber hardness
Compression ratio
RUBBER DAMPER: It consists of a central HUB which is mounted onto the crank nose, an INERTIA RING and an ELASTOMER ring in between the hub and the ring.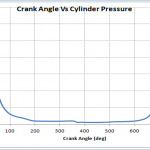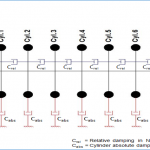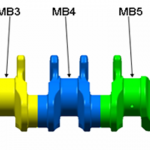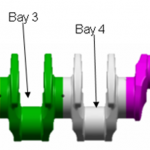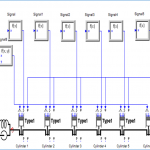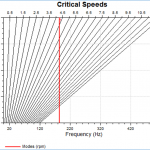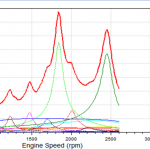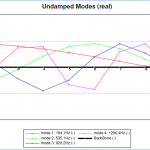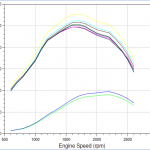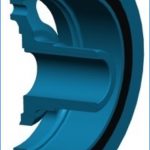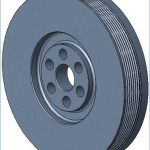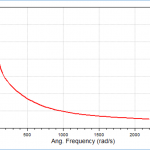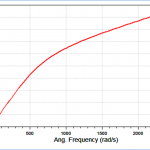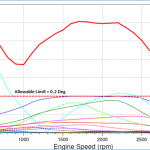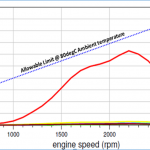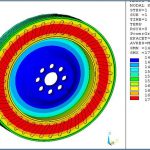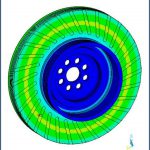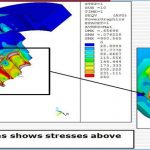 VISCOUS DAMPER: Also known as viscous shear damper or untuned damper as there is no elastic coupling or a specific stiffness or frequency. This damper is effective for the complete operating frequencies. It absorbs energy from the crank vibration and dissipates it in the form of heat energy.
Maximum heat load
Gap factor
Fluid Viscosity
Dissipation capacity